A Full Range of Sheet Metal Products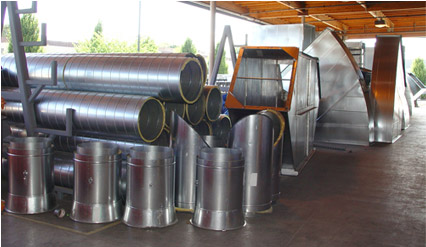 Offering a variety of sheet metal products , ROLOK can fabricate your order using various materials including: Galvanized steel, black iron, copper, aluminum and stainless steel from 26 gauge to 3/16". All products meet or exceed SMACNA standards, often utilizing heavier gauge material than required. Orders are custom built, we do not warehouse products for future distribution, ensuring that each order is built to specification in order to reduce installation time in the field. ROLOK can also meet any needs for internally insulated duct and ductboard fabrication.
A Leading Name in the HVAC Marketplace
We understand the HVAC industry and are dedicated to providing you with premium-quality products at a reasonable cost. ROLOK specializes in products for jobs on tight schedules and meets these schedules at no extra charge in all but the most extreme cases.